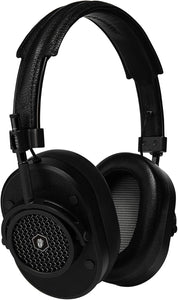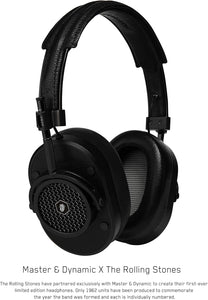 Master & Dynamic
Master & Dynamic MH40 x Rolling Stones Wired Over-Ear Headphones - Black
Master & Dynamic MH40 is the perfect blend of Quality, design, Comfort and exceptional sound. These noise isolating headphones take aesthetics and acoustics seriously to deliver you a flawless listening experience. MH40 high quality headphones are perfect for studio recording, producing, or simply enjoying your favorite tracks. Master & Dynamic MH40 wired headphones elevate your sound, style, and studio. Master & Dynamic MH40 amplifier headphones feature interchangeable lambskin ear pads, custom 45mm neodymium high-performance drivers, and oxygen-free copper cables. Additionally, these headphones are equipped with wireless Bluetooth, an Omni-directional microphone, and an easy-to-use mute button. Whether you are listening to music or holding a phone conversation, MH40 headphones sound as good as they look.
All of the E-waste recycled in the US every year amount to more than 100 million pounds of materials, including plastics, metals, glass and other materials.
ESC refurbished product has been professionally restored to meet or exceed OEM quality and is in good working order. This means that each product has been thoroughly inspected, cleaned, and repaired to meet original manufacturer quality specifications. Each ESC Recertified product may or may not be in its original packaging.
30-day money back guarantee
Secure payment at checkout
YOU MIGHT ALSO LIKE