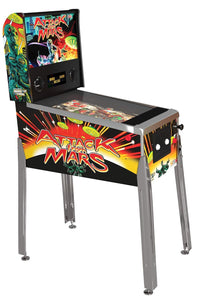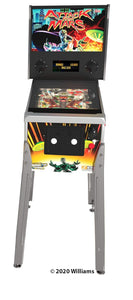 Arcade1Up
Arcade1Up Williams Bally Pinball Retro Home Video Arcade Machine
Arcade1Up's Digital Pinball is here! Complete your at-home arcade with your very own ¾ scale Attack from Mars digital pinball machine. Arcade1Up is working closely with Zen Studios to ensure fans receive a product that looks and plays great with engaging and nostalgic content and an authentic pinball experience. Featuring a vibrant 23.8" LCD playfield, haptic touch flippers with feedback, real feel tilt and nudge, a working plunger, light up back glass, dual speakers and much more. It truly is the most satisfying digital pinball experience yet.
All of the E-waste recycled in the US every year amount to more than 100 million pounds of materials, including plastics, metals, glass and other materials.
ESC refurbished product has been professionally restored to meet or exceed OEM quality and is in good working order. This means that each product has been thoroughly inspected, cleaned, and repaired to meet original manufacturer quality specifications. Each ESC Recertified product may or may not be in its original packaging.
30-day money back guarantee
Secure payment at checkout
YOU MIGHT ALSO LIKE