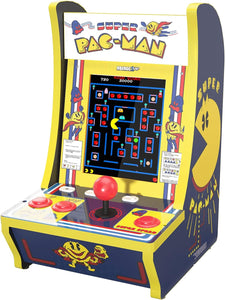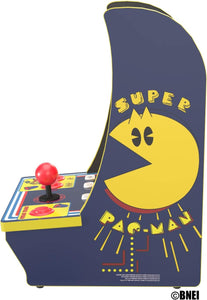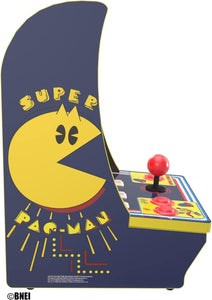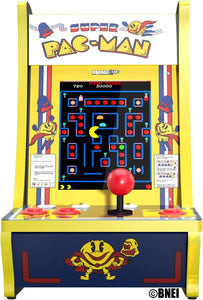 Arcade1UP
Arcade1Up - Super Pac-Man Countercade
Step right up to the counter, and play away with Arcade1Up Countercades! Perfect for home bars, offices, dorm rooms or anywhere else you'd want to squeeze in some retro-gaming, Arcade1Up's Countercades are compact in size, but always an enormous amount of fun. Because we know your nostalgia needs saving, it's Super Pac-Man to the rescue! Gorgeously designed with a lit marquee and headphone jack, this Countercade also flexes its retro muscles with three additional classics: the original iconic Pac-Man, the underground antics of Dig Dug and the car race maze challenge of Rally X. Featuring authentic gameplay with full size controls, Arcade1Up's Countercades are the way to bring that classic arcade experience home, even if you're short on space!
All of the E-waste recycled in the US every year amount to more than 100 million pounds of materials, including plastics, metals, glass and other materials.
ESC refurbished product has been professionally restored to meet or exceed OEM quality and is in good working order. This means that each product has been thoroughly inspected, cleaned, and repaired to meet original manufacturer quality specifications. Each ESC Recertified product may or may not be in its original packaging.
30-day money back guarantee
Secure payment at checkout
YOU MIGHT ALSO LIKE