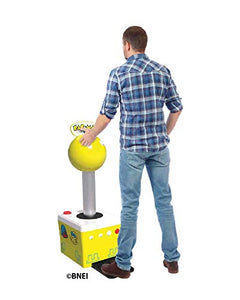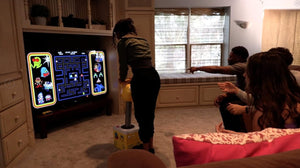 Arcade1UP
Arcade1UP Pac Man Giant Joystick Yellow
For the biggest pac man fans, here's something giant for your nostalgia. Literally! The PAC-MAN giant joystick from Arcade1Up! Are you ready for hours of gaming with this fully playable larger than life giant joystick? Games Included: PAC-MAN, pac-mania, new rally-x, GALAGA, galaga'88, dig Dug, Super xevious, rolling Thunder, Dragon spirit, and mappy. Specifications: includes 10 games, real working giant joystick!, HDMI plug it in and play, wireless gameplay, out of the box gaming, requires 2 AA batteries (not included) become the 1st gamer in your group to have this iconic pac man arcade game!
All of the E-waste recycled in the US every year amount to more than 100 million pounds of materials, including plastics, metals, glass and other materials.
ESC refurbished product has been professionally restored to meet or exceed OEM quality and is in good working order. This means that each product has been thoroughly inspected, cleaned, and repaired to meet original manufacturer quality specifications. Each ESC Recertified product may or may not be in its original packaging.
30-day money back guarantee
Secure payment at checkout
YOU MIGHT ALSO LIKE