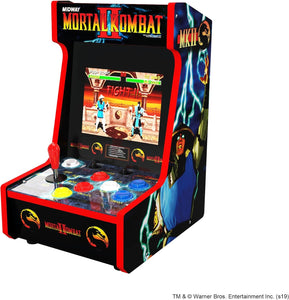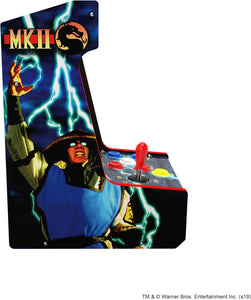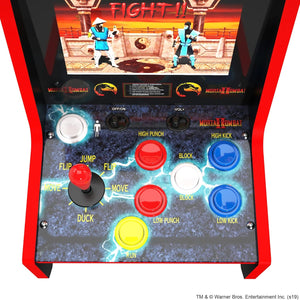 Arcade1up
Arcade1UP Mortal Kombat Countercade 3 Games in 1
Producing some of the hottest arcade games of all-time, Midway's innovative leaps in live action digitizing technology led to Mortal Kombat, recognized as one of the most important titles in video game history. With its over the top darkly humorous gameplay and finishing moves, Mortal Kombat became an instant franchise with iconic characters and enduring catchphrases. From Scorpion to Sub-Zero to Kitana, this is the game franchise that brought over-the-top (and often, darkly hilarious) fighting moves to the masses, in their full digitized glory. Now, Arcade1Up is thrilled to release this Mortal Kombat Countercade, with a form factor that captures the iconic look of the original arcade cabinet!
All of the E-waste recycled in the US every year amount to more than 100 million pounds of materials, including plastics, metals, glass and other materials.
ESC refurbished product has been professionally restored to meet or exceed OEM quality and is in good working order. This means that each product has been thoroughly inspected, cleaned, and repaired to meet original manufacturer quality specifications. Each ESC Recertified product may or may not be in its original packaging.
30-day money back guarantee
Secure payment at checkout
YOU MIGHT ALSO LIKE