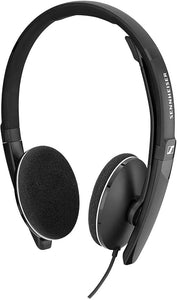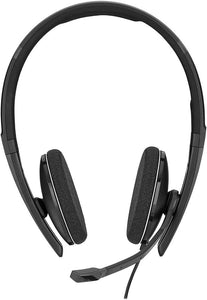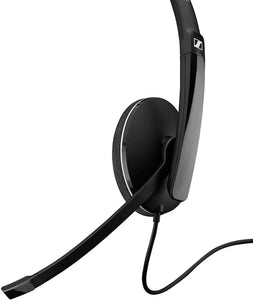 Sennheiser
Sennheiser PC 3.2 Chat - Lightweight Stereo Headset With Adjustable Noise-Cancelling Microphone
The PC 3.2 Chat stereo on-ear headset is designed for comfort, and is a suitable choice for internet telephony and e-learners. Proprietary transducer technology delivers high quality stereo sound while the unidirectional microphone is designed for passive noise-cancellation for clear communication. The adjustable microphone can be rotated 180 degrees to get it out of the way when not in use. Plug-and-play simplicity with the dual 3.5 mm jacks ensures that you get online in a moment on your PC. Designed for comfortable and secure fit without slipping, careful material choice ensures the durability of this lightweight headset for the rigors of daily use.
All of the E-waste recycled in the US every year amount to more than 100 million pounds of materials, including plastics, metals, glass and other materials.
ESC refurbished product has been professionally restored to meet or exceed OEM quality and is in good working order. This means that each product has been thoroughly inspected, cleaned, and repaired to meet original manufacturer quality specifications. Each ESC Recertified product may or may not be in its original packaging.
30-day money back guarantee
Secure payment at checkout
YOU MIGHT ALSO LIKE