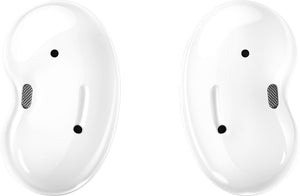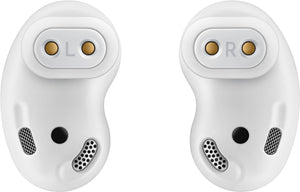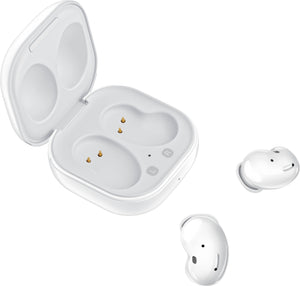 Samsung
Samsung - Galaxy Buds Live True Wireless Earbud Headphones - White
Upgrade your sound and style with Samsung Galaxy Buds Live. Designed with the largest Galaxy Buds speaker, improved bass and an open fit, playlists sound more like live music than ever before. When you need to block out background noise for a phone call or important task, initiate Active Noise Cancellation1 with a touch. Buds Live are easy on the eyes, light on the ears and have long-lasting battery life2. **1 Features including Active Noise Canceling are enabled through a Bluetooth connection or the Galaxy Wearable app on Android, available through Google Play Store, and the Galaxy Buds app on iOS devices, available through the App Store. **2 Actual battery life may vary and depend on usage conditions such as function settings, playback file type, and Bluetooth signal strength.
All of the E-waste recycled in the US every year amount to more than 100 million pounds of materials, including plastics, metals, glass and other materials.
ESC refurbished product has been professionally restored to meet or exceed OEM quality and is in good working order. This means that each product has been thoroughly inspected, cleaned, and repaired to meet original manufacturer quality specifications. Each ESC Recertified product may or may not be in its original packaging.
30-day money back guarantee
Secure payment at checkout
YOU MIGHT ALSO LIKE