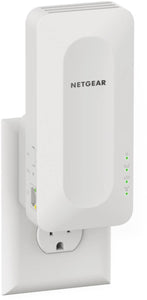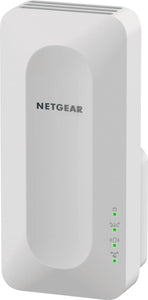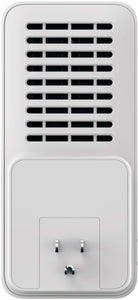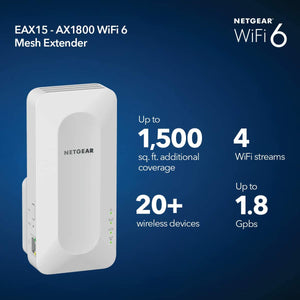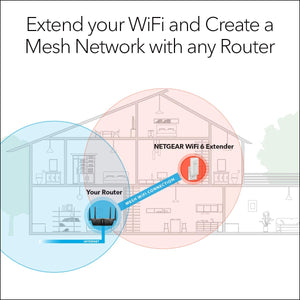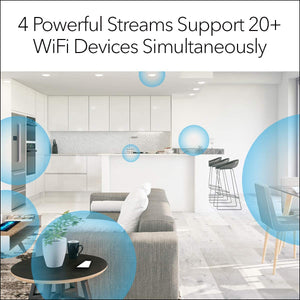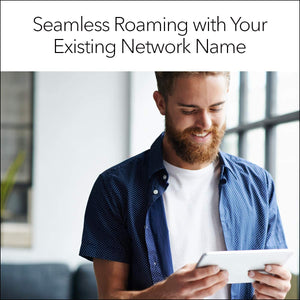 NETGEAR
NETGEAR - EAX15 AX1800 Wi-Fi 6 Mesh Wall Plug Range Extender and Signal Booster
Boost your home's wireless network with this NETGEAR four-stream Wi-Fi 6 mesh extender. It creates a powerful mesh Wi-Fi network for increased coverage in your home. Try the latest-generation Wi-Fi 6 for dramatically faster Wi-Fi in a convenient wall-plug form factor. The OFDMA technology of this NETGEAR Wi-Fi 6 mesh extender allows for efficient data transmission for multiple devices at the same time.
All of the E-waste recycled in the US every year amount to more than 100 million pounds of materials, including plastics, metals, glass and other materials.
ESC refurbished product has been professionally restored to meet or exceed OEM quality and is in good working order. This means that each product has been thoroughly inspected, cleaned, and repaired to meet original manufacturer quality specifications. Each ESC Recertified product may or may not be in its original packaging.
30-day money back guarantee
Secure payment at checkout
YOU MIGHT ALSO LIKE