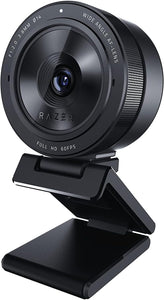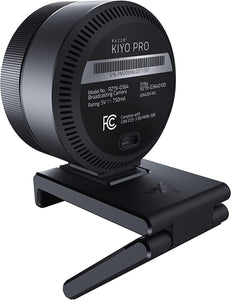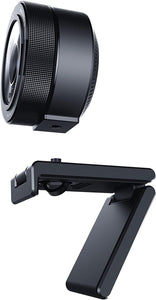 Razer Inc.
Razer Kiyo Pro Streaming Webcam: Uncompressed 1080p 60FPS - High-Performance Adaptive Light Sensor - HDR-Enabled - Wide-Angle Lens with Adjustable FOV - Lightning-fast USB 3.0
ADVANCED IMAGING. ABSOLUTE FIDELITY. Achieve the highest standards of streaming with the Razer Kiyo Pro—a USB webcam with a high-performance adaptive light sensor for max fidelity at 1080p 60FPS, and the ability to enable HDR at 30FPS. Give your viewers the pro-grade clarity and quality they deserve in any setup and lighting condition.
All of the E-waste recycled in the US every year amount to more than 100 million pounds of materials, including plastics, metals, glass and other materials.
ESC refurbished product has been professionally restored to meet or exceed OEM quality and is in good working order. This means that each product has been thoroughly inspected, cleaned, and repaired to meet original manufacturer quality specifications. Each ESC Recertified product may or may not be in its original packaging.
30-day money back guarantee
Secure payment at checkout
YOU MIGHT ALSO LIKE