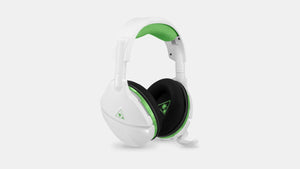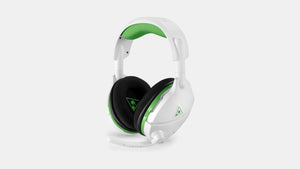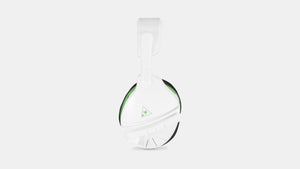 Turtle Beach
Turtle Beach Stealth 600 White Gaming Headset
Hear even the softest footfalls in stunning, distortion-free clarity with the Turtle Beach Stealth 600 Headset. Discover rich, nuanced soundscapes full of booming bass and clear highs with high-performance 50-mm speakers and Windows Sonic surround sound. Memory foam earcups and innovative ProSpecs glasses technology work together to keep you gaming comfortably for as long as it takes to rise to the top. And with a high sensitivity mic that can be flipped up to mute, your strategy sessions stay crisp and clear even in the heat of battle.
All of the E-waste recycled in the US every year amount to more than 100 million pounds of materials, including plastics, metals, glass and other materials.
ESC refurbished product has been professionally restored to meet or exceed OEM quality and is in good working order. This means that each product has been thoroughly inspected, cleaned, and repaired to meet original manufacturer quality specifications. Each ESC Recertified product may or may not be in its original packaging.
30-day money back guarantee
Secure payment at checkout
YOU MIGHT ALSO LIKE